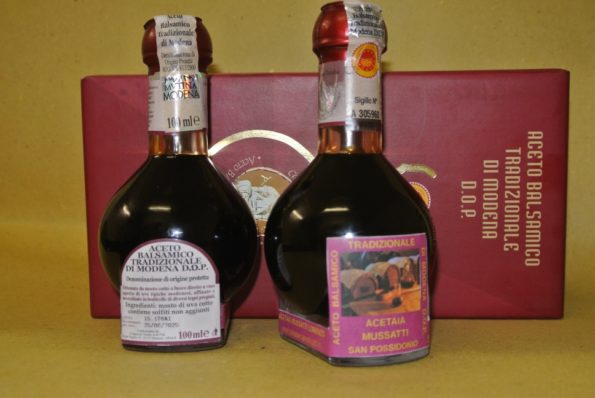 Traditional balsamic vinegar of Modena with a protected designation of origin is the result of the peculiar climate and grape varieties typically grown in the Modena area together with the art of cooking of musts and of the procedures of the annual transfers between loving barrels vinegar factory.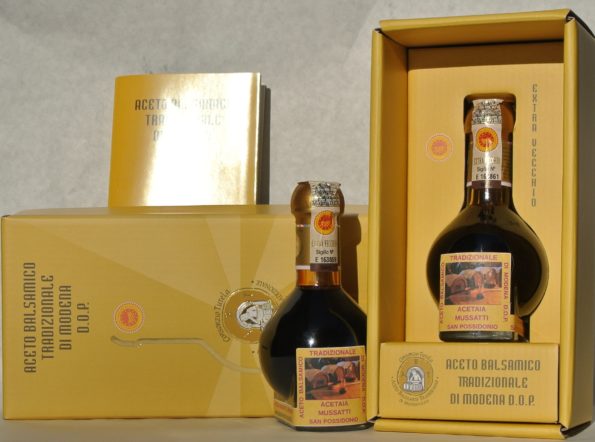 In our tour, we sell one of the culinary excellence of the province of Modena and Emilia-Romagna.
Traditional balsamic vinegar produced in our family vinegar (vinegar factory Mussatti Lorenzo, registration N° 341 A.B.T.M.) after long years of ageing (aging) is subject to strict controls and samples by the boards.